20 best apps and games for April
PERISCOPE
iOS, free

Periscope is a new video app from Twitter, but while its other Vine app is about sharing six-second looping clips, Periscope is about broadcasting live video from your smartphone to any of your Twitter followers interested enough to tune in.
STAR WALK 2
iOS, £2.99/Android £1.96

If you're planning on getting out at night to gaze at the sky, Star Walk 2 is an excellent app to take with you. It's a stargazing app that identifies constellations, planets and satellites as you point your smartphone or tablet at them.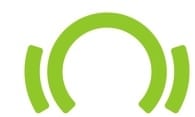 BEATPORT
iOS/Android, free

Many fans of dance music will already know Beatport as an iTunes-style music downloads store, but now it's venturing into Spotify-like streaming too. Its app offers a great introduction – or a chance to dig deep – into electronic music of all kinds.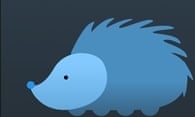 NUZZEL
iOS/Android, free

Nuzzel is one of the apps hoping to help aggregate your social network feeds, pulling in updates from Twitter and Facebook friends so you can browse them from a single app.
LAYOUT
iOS, free

Facebook's photo and video-sharing service Instagram has a new standalone app, Layout, which helps you make collages of multiple photos to share on both its parents. It's simple to use: you choose your shots, then decide on a layout from several choices.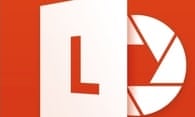 OFFICE LENS
iOS/Android/Windows Phone, free

Microsoft's latest app lets you take photos of documents and whiteboards, then cleans up the images and translates them into editable Word, PowerPoint or PDF files. Great for following up brainstorming sessions.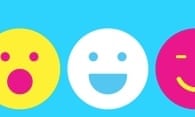 RIFF
iOS/Android, free

This standalone social app from Facebook lets you create videos with friends, and friends of friends, sharing 20-second clips that are combined into a single video.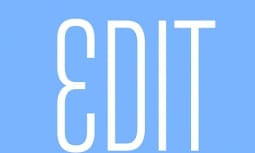 THE EDIT
iOS/Android, free

Once upon a time, experts wondered whether many people would shop on a computer, let alone a mobile phone. The Edit is the latest slick shopping app proving those early doubters wrong: you browse clothes, shoes and jewellery, swiping the products you like to save them.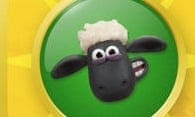 SHAUN IN THE CITY – SHEEP SPOTTER
iOS/Android, £1.49

With Shaun the Sheep having been a cinema hit, here's a way for children to get out to explore London with the help of Aardman Animation's lovable character. Fifty statues of Shaun decorated by artists are scattered around the capital, and this app helps find them.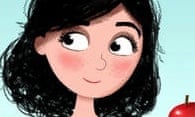 SNOW WHITE
iOS, £3.99

British publisher Nosy Crow has made a succession of beautiful fairytale apps for kids, with Snow White the latest. All the classic elements are here – dwarves included – with playful interactivity that never distracts children from reading the story.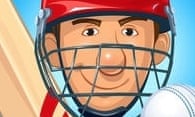 STICK CRICKET 2
iOS/Android, free
With summer on the horizon, how about a game of mobile cricket? Stick Cricket 2 focuses on batting, as you slog and swipe your way through a succession of challenges against progressively better bowlers. Be warned: it's very addictive, indeed.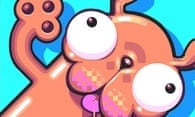 SILLY SAUSAGE IN MEAT LAND
iOS/Android, free

The silliest title in this month's roundup, but one of the best mobile games of 2015 so far: a well-designed adventure starring a stretchy dog and a cast of colourful characters. There are elements of classic game Snake here, but with more puzzles and traps.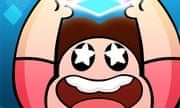 ATTACK THE LIGHT – STEVEN UNIVERSE LIGHT RPG
iOS £2.29/Android £2.42

Steven Universe is a popular show on Cartoon Network and now it's got its own game. Attack the Light is far more than just a branded tie-in: it's a playable, accessible role-playing game in its own right, worth trying even if you haven't seen the show.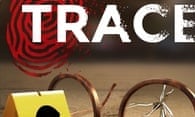 THE TRACE: MURDER MYSTERY GAME
iOS, £3.99

You can't beat a proper hard-boiled detective yarn, and The Trace is exactly that but in interactive form. Your job is to solve a murder, getting hands-on with forensics and making deductions as you explore the scene. You'll be quickly drawn into the story.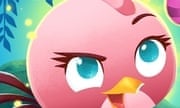 ANGRY BIRDS STELLA POP!
iOS/Android, free

The latest Angry Birds game is the latest departure from the series classic horizontal bird-flinging action. It's a Puzzle Bobble-style bubble-popping game, as you fire coloured bubbles at other coloured bubbles to make matches and destroy them. It's fun.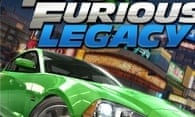 FAST & FURIOUS: LEGACY
iOS/Android, free
As the latest Fast & Furious film screeches into cinemas, here's an official game from developer Kabam. It's a very polished racer, fuelled by in-app purchases, that sees you customising an array of cars then taking to the road for high-octane races.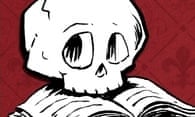 RYAN NORTH'S TO BE OR NOT TO BE
iOS/Android, £4.49

Who said mobile games couldn't be literature? This game jokily claims to restore Shakespeare's Hamlet to "its original second-person non-linear branching narrative format", with a narrative adventure that's packed with sly wit.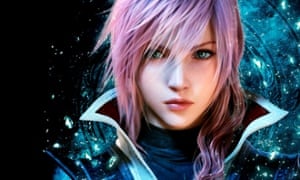 FINAL FANTASY RECORD KEEPER
iOS/Android, freemium

If you're a fan of the Final Fantasy RPG series, you'll love this: a game that collects together some of the best bits from Final Fantasies down the years. It's the equivalent of a greatest hits music album, providing a nostalgic fix for fans.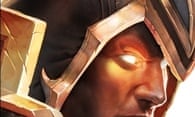 DUNGEON HUNTER 5
iOS/Android/Windows Phone, freemium

More fantasy action here with the fifth in Gameloft's Dungeon Hunter series of mobile games. It's a great-looking dungeon-crawler with plenty of monsters and treasure to discover, and a freemium structure that nudges you to pay quite often.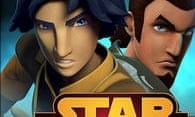 STAR WARS REBELS: RECON MISSIONS
iOS/Android/Windows Phone, freemium

While fans wait for the next Star Wars film, animated TV show Star Wars Rebels has been telling some more tales from its universe. This game is a polished platform adventure